If you choose "Success Fee SEO",  you only have to pay if search engine optimization and marketing was successful in your point of view.
In the contract, we determine which keywords you'd like to get ahead of the Google search results list and we use them to make successful search engine optimization.

Select keywords for search engine optimization:
We ask you to select the keywords you want us to optimize your website so when somebody will search for these keywords later, your website would appear in the Google search results list.
After we get the keywords, we'll test them to make sure they are worth optimizing them.
In many cases, we have found that because our customers have professional viewpoints, they choose the wrong keywords which are not used for search by the Internet users (e.g. a brand name or a rarely used professional keyword).
In these cases, it would be easy for us to optimize for these keywords, but the customers would not be satisfied because it would increase their income minimaly.
Determining prices for successful search engine optimization:
For successful search engine optimization, we do not work with fixed prices, as each work is different.
In order to be able to bid for the optimization fee for a given website, we need to do more testing.
We need to examine the content of the website to see if there is enough relevant content that can be expand and rewritten.
What position is the website for the given keywords in the current hit list? How "strong" the keywords are you chose?
Does the chosen keyword make sense?
And we also check other factors …
The point is that we can't give you price right away because we need to estimate your request.
You must be the first, not your competition!
What? Yes, you can easily miss the first place.
Without an efficient search engine optimized website you are invisible for the majority of people who can be your future customers.
What is an effective website like?
90% of internet users use Google search engines. They just type in what they want and browse the first three pages, but often only the first one.
So an effective website means that your website, or your online webshop would be located in the first three pages – preferably on the first page – of the Google search list for the predefined keywords.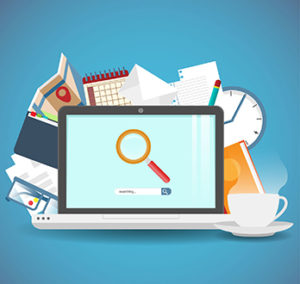 Do you want your website to be on the first page?
You know what, pay only if it is really there, this is "success fee" solution. Success Fee Search Engine Optimization!
Elements of Success Search Engine Optimization:
Website Analysis (if you already have a website)
Keyword Research
Competition analysis
Keyword Google Positioning
Content transcription, supplementation
Write new relevant content (with the customer)
Linking, link-marketing
Website statistics (option)
Developing an online marketing strategy (option)
Why is it good to have your website ranked first?
If your website is on the first page, those who belong to your target group will easily find your website, so there is a good chance that they will order from your webshop and will use your services.
You are mistaken if you think you are advertising in a newspaper is enough. Your potential customers may not read the newspaper you're advertising in.
In addition, a newspaper ad is very expensive. There are some who advertise  weekly, but a search engine-friendly website – depending on how many menu items it has – has the price of a monthly ad price in a newspaper and it lasts forever.
We will make your search engine friendly website and if your competitor knocks on our door, we will not be able to provide this service for him, as two websites about the same topic cannot be the first at the same time 🙂
Lock out your competitors
Be the first to have a search engine friendly website or a search engine friendly online webshop which can attract a lot of new customers, making it easy to increase your revenue.
Here, our task was that the website should have been as high ranked as possible for the keyword 'esta visa'.
You can see below that the site is on position 1 of page 1.